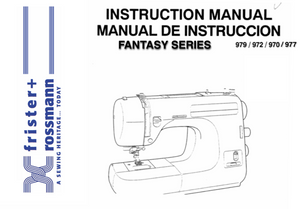 Frister + Rossmann Fantasy Instruction Manual (Download)
This is a pdf download of the instruction manual for the Frister + Rossmann Fatasy range of Sewing machines , Models 979, 972/970 & 977.

This manual has 45 pages and postage on printed manuals is free.

This manual is also available as a .printed hard copy .